Want to Become an Ocala bnr member?
STEPS TO BECOMING A OCALA BNR MEMBER
If you are a nurse, or nursing student and would like to get connected with like minds near you, please visit www.blacknursesrock.net and click on the "MEMBERSHIP" tab. National membership dues are $100 annually.
After becoming a member, please forward your proof of membership/receipt to ocalabnrmembers@gmail.com, you will be added to our MEMBERS ONLY group and added to the official BNR Ocala Chapter roster!  Then you will submit $40 local dues to the Ocala Chapter within 1 month of joining by visiting paypal.me/bnrocala.  We can't wait to join forces and see you soon!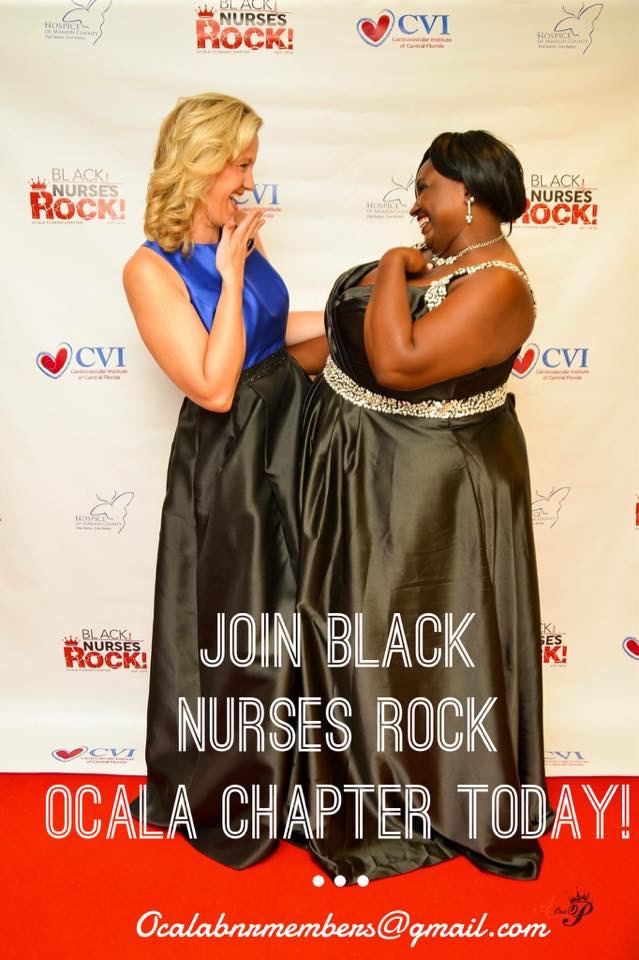 Key Membership Benefits:
Networking Cruise: Website for details: bnrcruise.com
Scholarship opportunities and awards www.blacknursesrock.net
Annual educational conference
Webinars on professional development topics
Obtain your Free Electronic Quarterly BNR Magazine
Opportunity for legal nurse consultant certification prep:
Healthcare Legal Education Partnership
Medical advancement opportunities: New product, grants, projects, and research for our members.
Impacting our communities' daily (Join one of our local Chapters, check website for listings)
Top tier networking events (Meet and Greets)
Access to over three hundred contact hours through Black Nurses Rock University blacknursesrock.net/membership
Legal Services and business support:
www.blacknursesrock.net
Life Insurance and Financial Planning: Check website for details
Book Club Sign-up bookclub@gmail.com
Cabot Reward Program: Volunteer with Black Nurses Rock and WIN Prizes